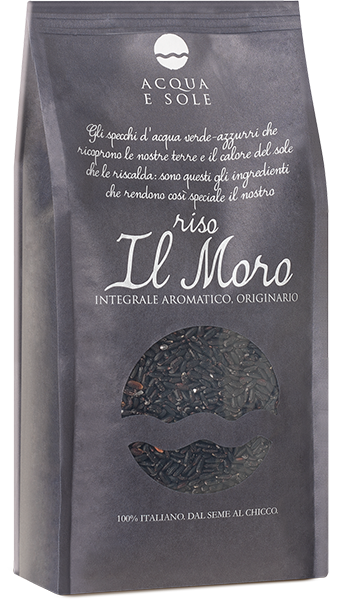 Original Aromatic Whole Grain Rice, Il Moro
This rice has such an intense and full bodied flavour that it can be eaten even without a sauce. It is enjoyed for its low glycaemic index and the properties of the natural pigment which slow the physical ageing process.
Mean values for 100g of product
Calories
369 kcal/1545 kJ
Total Fat
2,2 g
Saturated Fat
0,7 g
Total Carbohydrate
74 g
Sugars
1 g
Dietary Fiber
2,2 g
Protein
7,8 g
Sodium
0,0 g
4.99€
9.19€
Fee included. Shipping cost not included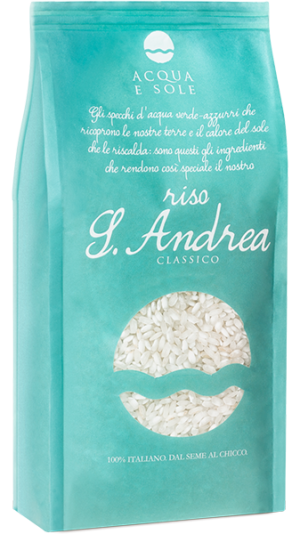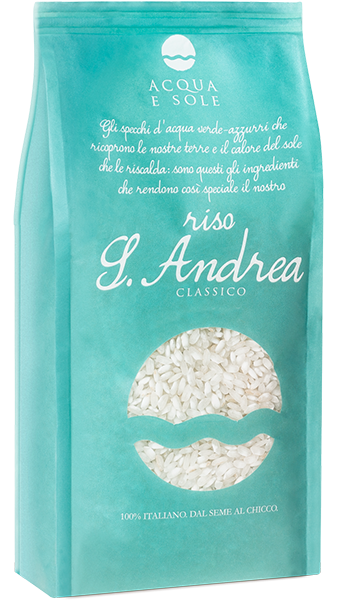 Classic Sant'Andrea Rice
This is a long grain rice. Its size and intrinsic properties provide the perfect balance between bite after cooking and an ability to absorb sauces. This is why many people prefer it to Carnaroli when making risottos, while others use it more often in soups.
Acquista