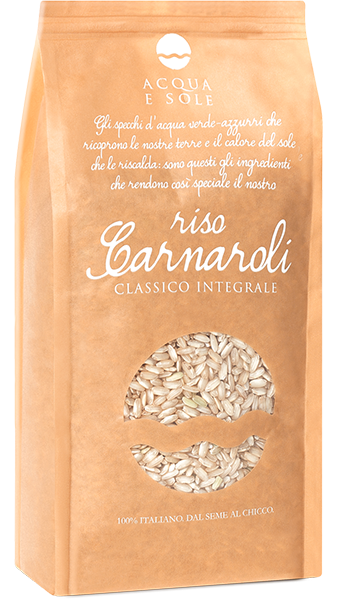 CLASSIC WHOLE GRAIN CARNAROLI RICE
Whole grain rice has far more nutritional properties than white rice, as it undergoes less processing and therefore retains more fibre. It is very easy to digest, helps the intestine and has a lower glycaemic index than refined rice.
Mean values for 100g of product
Calories
369 kcal/1545 kJ
Total Fat
2,2 g
Saturated Fat
0,7 g
Total Carbohydrate
74 g
Sugars
1 g
Dietary Fiber
2,2 g
Protein
7,8 g
Sodium
0,0 g
4€
7.2€
Fee included. Shipping cost not included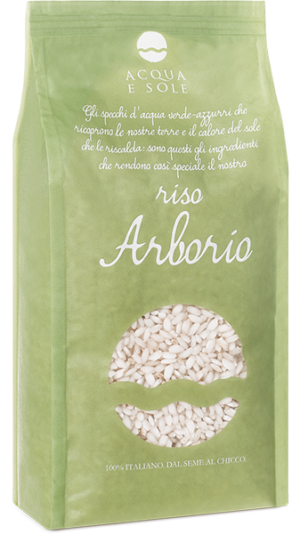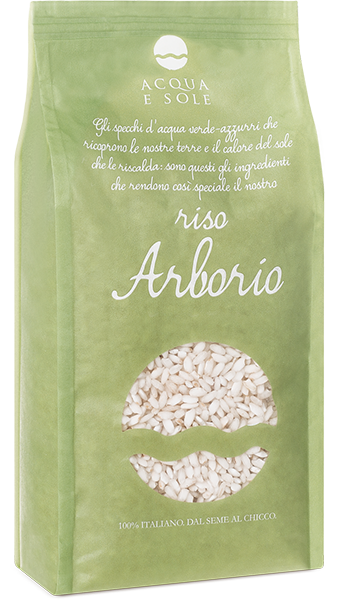 ARBORIO RICE
Ideal for risottos, plain rice dishes and timbales. The grains are large, pearly and absorb plenty of water when cooking, increasing the rice's weight considerably. The way the rice cooks is unique: the grain cooks evenly on the outside, but tends to remain firm in the centre.
Acquista