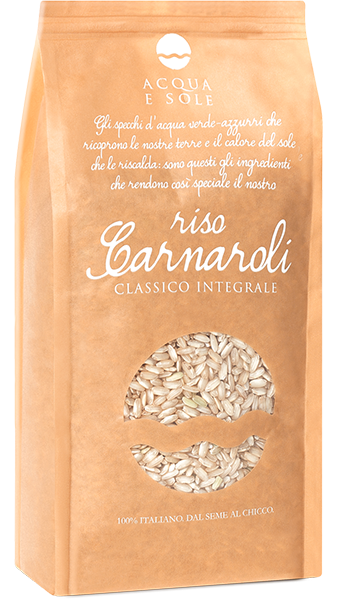 Classic Whole Grain Carnaroli Rice
Whole grain rice has far more nutritional properties than white rice, as it undergoes less processing and therefore retains more fibre. It is very easy to digest, helps the intestine and has a lower glycaemic index than refined rice.
Mean values for 100g of product
Calories
369 kcal/1545 kJ
Total Fat
2,2 g
Saturated Fat
0,7 g
Total Carbohydrate
74 g
Sugars
1 g
Dietary Fiber
2,2 g
Protein
7,8 g
Sodium
0,0 g
4.49€
8.19€
Fee included. Shipping cost not included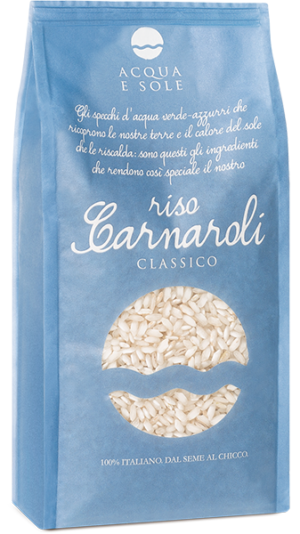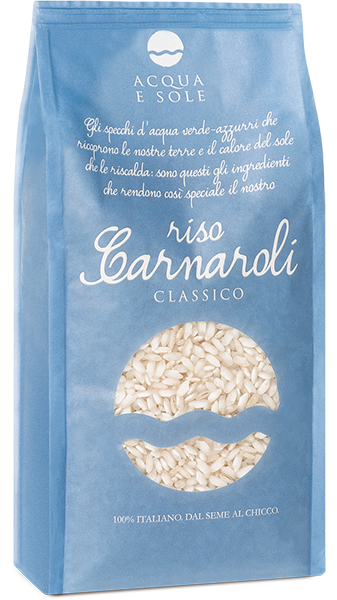 Classic Carnaroli Rice
There's a good reason that Carnaroli is known as "the king of rice". Its high starch content, its fuller consistency and its longer grains give it the perfect bite when cooked. It's the word "Classic", though, that tells you you're using genuine Carnaroli rice.
Acquista