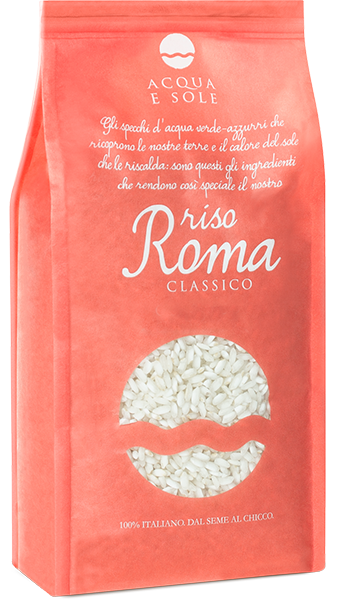 Classic Roma Rice
This is a full-bodied, very compact, long grain rice that absorbs any sauce perfectly, yet the grains remain compact and well separated. It is ideal for risottos, rice with sauces and pies: its high percentage of starch makes risottos perfectly soft and creamy.
Mean values for 100g of product
Calories
361 kcal/1510 kJ
Total Fat
0,6 g
Saturated Fat
0,2 g
Total Carbohydrate
78 g
Sugars
0,1 g
Dietary Fiber
0,9 g
Protein
7,4 g
Sodium
0,0 g
3.03€
5.49€
Fee included. Shipping cost not included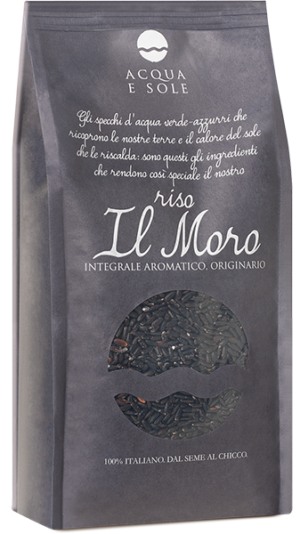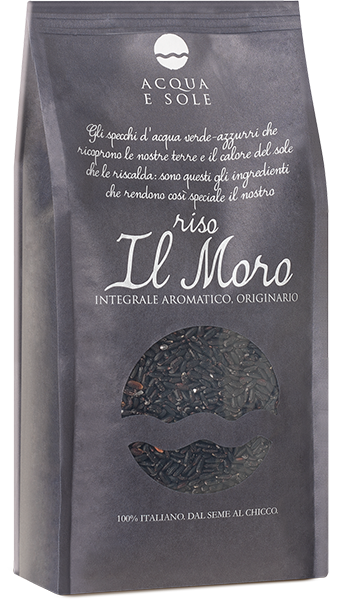 Original Aromatic Whole Grain Rice, Il Moro
This rice has such an intense and full bodied flavour that it can be eaten even without a sauce. It is enjoyed for its low glycaemic index and the properties of the natural pigment which slow the physical ageing process.
Acquista